[Vidéos] Husqvarna a dominé l'Extreme XL Lagares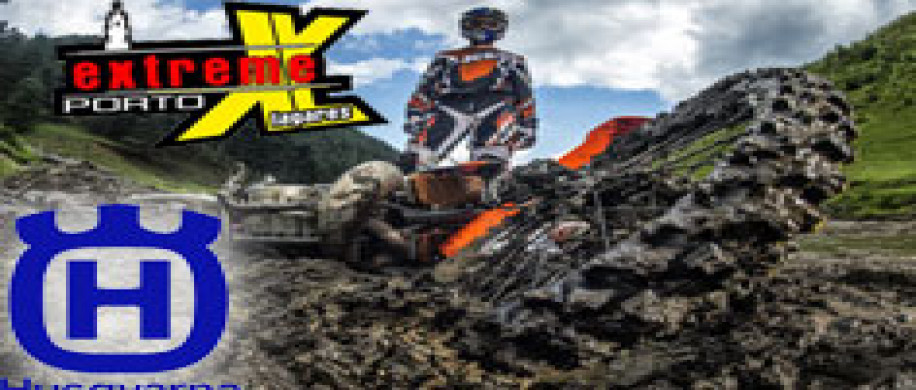 Alfredo Gomez leads home an all Husqvarna Motorcycles podium. Husqvarna Motorcycles' Alfredo Gomez and Graham Jarvis, together with Husqvarna Spain supported rider Mario Roman, have filled the podium at the 2014 edition of Extreme XL Lagares.

Leading the way, Bel-Ray Husqvarna Factory Racing's Alfredo Gomez captured his debut Hard Enduro win and brought to an end what's been a difficult year due to illness and injury. Fresh off his strong ride at the recent Red Bull Sea to Sky in Turkey, Gomez entered the event in Portugal in a confident mood. Making his winning intentions known from the start, the Husqvarna rider claimed the prologue victory around the streets of Porto.
Knowing the main event would be one of the toughest of the year, Alfredo took control of the lead early on and tried to break away. Leading at the end of the first lap, he fought back midway through the second and final lap when teammate Graham Jarvis momentarily passed him for the lead. Back in front, he upped his pace and pushed on to secure the victory.
Podium Husqvarna

For Jarvis, Portugal didn't bring the winning result he'd hoped for. With Gomez proving too strong, Graham was forced to settle for the runner-up result.


Ensuring a Husqvarna 1-2-3 in Portugal, Husqvarna Spain's Mario Roman delivered one of the standout performances of the event to take third. A newcomer to the Hard Enduro scene, Roman secured a debut podium result.


Alfredo Gomez:

"This year has been very bad for me, with injuries, crashes and appendicitis – I felt like things were never going to go my way. But now, finally, things have worked out great for me. It's amazing to win Extreme Lagares. I didn't really think I could win here, but things went well for me. I'm so, so happy. I took things quite calmly on the first lap because I knew it would be hard on the second lap. But I felt good, and I found a good rhythm. Graham passed me half way through the last lap, so I followed him. He made a small mistakes, which was enough for me. I passed him, pushed hard, and stayed in front to take the win. This win is for everyone that's helped me this year."


Graham Jarvis:
"I struggled on the first lap and Alfredo got quite a long way ahead of me. I dropped into a few holes, made a few mistakes, and just lost too much time really. I was quite a long way back so I was pleased to have closed the gap on him and move into the lead. I blew it after that when I made more mistakes. But Alfredo was riding very well, pushing hard wherever he could. It was good battling with him. The track was tough, really tough in places. I'd say it was one of the hardest races of the year. It's so slippery that it's hard to be precise. There's also a fair amount of luck involved because we had to pass a fair few of the Hobby class riders."


Mario Roman:
"I'm really happy with my third place result. The race was so difficult, but also really nice. I didn't know what to expect because this is my first time here, to join Alfredo and Graham on the podium is amazing. The only other race like this I have done is Erzberg, and this was much harder. I think I will try and do more hard enduro races now. The city prologue was really fun, finishing second was a great start for me. The night race wasn't good because I lost my rear brake. During the main race things went perfectly. I followed Jarvis for most of the first lap, but then I dropped back a little. I rode alone then and everything was great."


Results – Extreme XL de Lagares
1. Alfredo Gomez (Husqvarna)
2. Graham Jarvis (Husqvarna)
3. Mario Roman (Husqvarna)
4. Andreas Lettenbichler (KTM)

Communiqué Husqvarna.
Image Extreme Lagares
By Owaka.


---
---